So I have re-imaged a computer and it has been several weeks. I have already re-provisioned the computer and another user has been writing to it obviously. The simple answer on this one is the chances are incredibly slim. Although after speaking with a Kroll Ontrack recovery rep they did say something can still be recovered but highly unlikely it would be what we were looking for. I also had memory of using FTK imager for file investigations. That ended up being far to pricey just to recover data although their product is great for finding lost data or hidden data; A post for another time on FTK..
I tried the free program Recova to see what that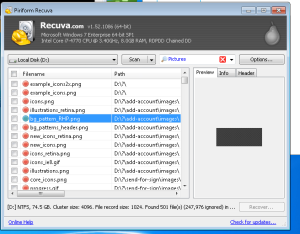 might unveil and it picked up some deleted PDF files but even the ones it deemed were in excellent condition were too damaged to work in Adobe Acrobat. And of course its advanced feature will at least let you filter through pictures,files,documents etc.. I will say it was good only for recovering images since it seemed to keep them intact. But again only the ones deemed excellent(denoted by the green circles)
Download I tried from Recova at time of post: http://filehippo.com/download_recuva/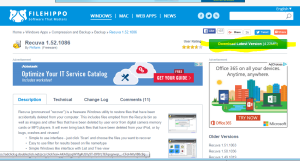 Nonetheless in a situation involving a Hard disk data recovery your best bet is to send it to a professional company and even that isn't a guarantee but if the data is that important maybe it's worth the cost. A managerial decision to be made.
And of Course another lesson in Backup. Always backup your information. In this case we had the user wait forever to tell us what was needed and with a backup policy that doesn't include local hard drives it was close to impossible. You move on and leave it in the past.